Travelling By Eurostar From London St Pancras
London St Pancras is Eurostar's main hub and connects the UK to cities all across Europe including Paris, Brussels and Rotterdam.
If you're going to be travelling to Europe from London St Pancras, here are some tips on what to expect.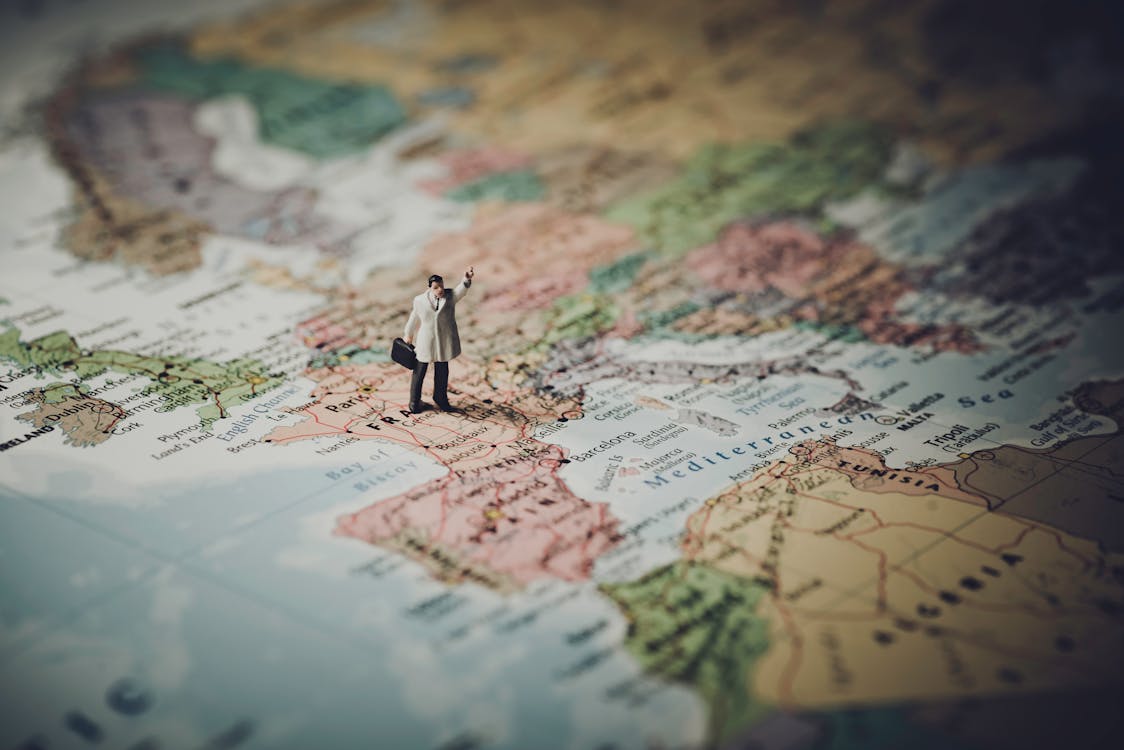 Traveling Times To London St Pancras Train Station
From Bath – 2 Hours 30 Minutes By Car
From Bristol – 2 Hours 30 Minutes By Car
From Cardiff – 3 Hours By Car
From Portsmouth – 2 Hours By Car
From Liverpool – 3 Hours 50 Minutes By Car
From Birmingham – 2 Hours 15 Minutes By Car
From Manchester – 3 Hours 45 Minutes By Car
When Should I Arrive For The Eurostar?
It's strongly advised that you arrive early to allow time to check in and avoid a last-minute rush or panic. You should aim to be checking in around 45-50 before your departure time. You'll need the tickets and passports for everyone in your group, including children. You can read more about checking at Eurostar here.
All About Eurostar Connections
If you're making a connection in Paris, Brussels or Lille then you should check in advance for any connection information. Consider the distance between connecting stations and how you'll travel between each one.
Places To Eat At London St Pancras & Eurostar
Whether you're after a quick coffee to go or have the time to sit down and enjoy a meal, there's plenty of choice. With popular coffee brands including Costa and Starbucks, healthy fast food options and even a Gastro-Pub, there's something for everyone. Other food outlets include – Fortnum & Mason, Ladurée, Prime Burger and Yo! Sushi.
There are also various options available for purchasing food on board the Eurostar, including children's meals and food suitable for most dietary needs and requirements. For a touch of class, why not book a business premier ticket and sample a menu designed by Raymond Blanc OBE. Raymond Blanc is a celebrity chef, best known for owning the 2 Michelin starred Le Manoir aux Quat'Saisons hotel and restaurant in Oxfordshire.
Places To Shop At London St Pancras
Forgotten something? No worries! St. Pancras has a wide range of shops stocking everything from makeup and clothes to books and gifts. Perfect for that last-minute purchase or simply killing time while you wait to check in. The shops include Boots, Calvin Klein, Chanel, Dune London, Fat Face, Hamleys, International Currency Exchange, Marks & Spencer, Oliver Bonas, Rolling Luggage, Ted Baker and the White Company.
Facilities At St Pancras
At London St Pancras train station you will find the following facilities:
A bureau de change.
Self-service Eurostar ticket machines.
Toilets with baby-changing facilities.
The Eurostar departure lounge includes a Tax-Free shop, shops and cafés, cash machines and free wi – fi.
Where Does Eurostar Travel To?
From London the Eurostar travels to Brussels (Belgium), Paris (France), Lille (France), Rotterdam (Holland), Amsterdam (Holland) directly and Calais (France), Nantes (France), Strasbourg (France), Lyon (France), Bordeaux (France), Biarritz (France), Lourdes (France), Toulouse (France), Perpignan (France), Montpellier (France), Avignon (France) and Toulon (France).
Facts About Eurostar
The Eurostar has links to over 100 destinations across Europe via Paris, Brussels and Lille.
Eurostar trains are a quarter of a mile long.
The Eurostar started it was based at Waterloo, it only moved to St Pancras International in 2007.
Eurostar holds the Guinness World record for the largest champagne tasting event after 515 passengers drank bubbly from London to Paris.
 Eurostar broke the UK rail speed record of 208 mph on 30 July 2003.
Eurostar has its own gin, Toujours 21, created by the Silent Pool Distillery.
Passengers consume 1,400,000 cups of coffee, just over 1,000,000 cups of tea and 40,000 bottles of champagne onboard Eurostar trains every year.
When Eurostar launched in 1994, it took three hours to get from London to Paris. Today it takes just 2 hrs 16 mins.
Eurostar has its very own robot, named Pepper, she speaks English and French.
With car parks costs averaging around £40 for 12 – 24 hours at St Pancras, you may want to look for other options like our comfortable luxury airport car transfers to London St Pancras train station. To get a free quote call us now on 01225 220789.